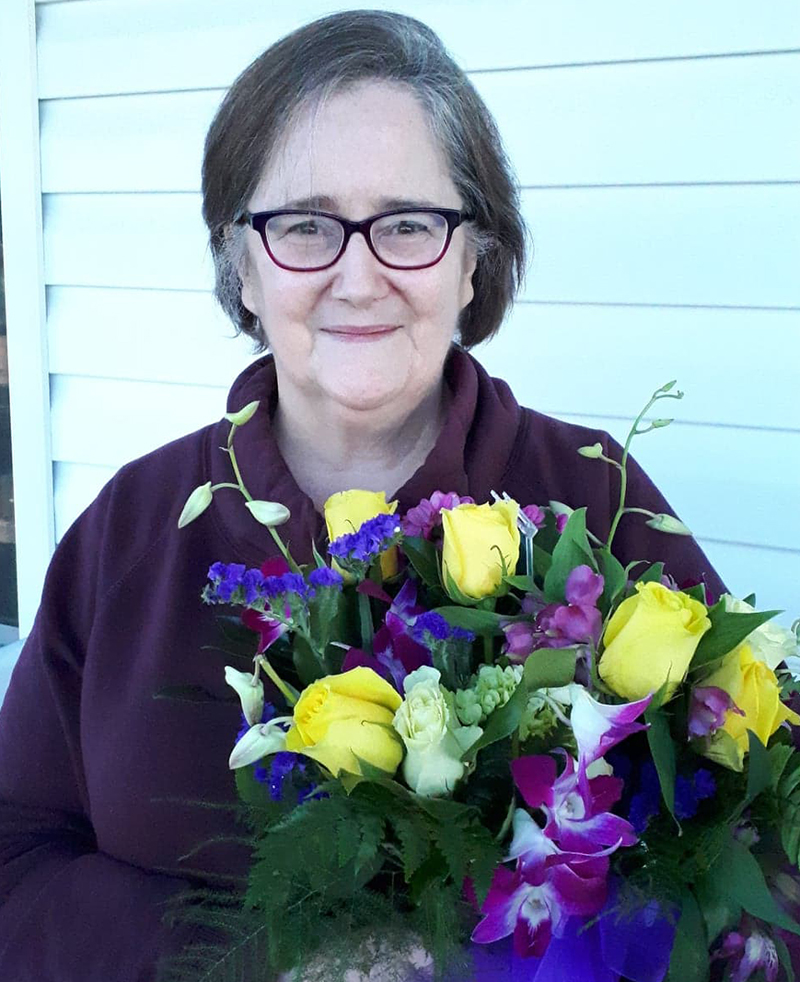 At 8:30pm PST on February 12, 2020, Ms. Ruth "Rootitoot" McCusker passed away from recent complications of ongoing health issues.
Our beloved Ruth is widely known for adapting her family recipes for use with the innovative cooking appliance known as the Instant Pot®, for the enjoyment of everyone.  The product of her research and development was The Rootitoot Cookbook, Volumes 1 and 2.  She also shared her expertise and passion freely in social media.  Her reputation for exceptional recipes spread far and wide.
Ruth cared deeply about her "Secret Garden" (her term for her dearly loved Facebook friends).  She had joyful fellowship with thousands who joined her in pursuit of excellent cooking.  She was an incredibly private person who didn't seek the spotlight, but simply wanted to give people success in preparing great meals for their families' enjoyment.  Ruth's humility and desire for people to be happy are the reasons she chose not to disclose her illness. 
The loss of this beautiful soul is devastating to all of us, especially her  2 children, Brian and Linda and her grandchildren, Wyatt, Helena, and Rosalee, but Ruth was never, ever discouraged, and she would not want us to be either.  Thank you for making her part of your lives. 
Ruth's amazing son, Brian Wilkowski, who assisted her in the development of both volumes of her cookbooks, will honor and protect her legacy of great cooking and happy times with friends and family.  He and the loyal Admins who served her are committed to keeping Ruth's vision alive through her website, Facebook Group, and even more cookbooks.  Please keep Brian and the team in your thoughts and prayers.
In lieu of flowers, the family has set up a scholarship fund that will allow hard working, aspiring students with limited means to go to culinary school. We think Ruth would be pleased about that idea, so help if you can.
Love, 
Ruth's family
Rootitoot Scholarship Donation
$13,486.00 donated from 435 donations.
---